Plenary and Keynote Speakers

10th International Conference on Multimedia and Human-Computer Interaction (MHCI 2023)

We are pleased to announce our plenary & Keynote Speakers for MHCI 2023:

Dr. Charles Spence
University of Oxford, UK
Plenary Speaker
Professor Charles Spence is a world-famous experimental psychologist with a specialization in neuroscience-inspired multisensory design. He has worked with many of the world's largest companies across the globe since establishing the Crossmodal Research Laboratory (CRL) at the Department of Experimental Psychology, Oxford University in 1997. Prof. Spence has published over 1,100 academic articles and edited or authored, 16 books including, in 2014, the Prose prize-winning "The perfect meal", and the international bestseller "Gastrophysics: The new science of eating" (2017; Penguin Viking) – winner of the 2019 Le Grand Prix de la Culture Gastronomique from Académie Internationale de la Gastronomie. His latest book Sensehacking was published in 2021.
Much of Prof. Spence's work focuses on the design of enhanced multisensory food and drink experiences, through collaborations with chefs, baristas, mixologists, chocolatiers, perfumiers, and the food and beverage, and flavour and fragrance industries. Prof. Spence has worked extensively in the world of multisensory experiential wine and coffee and has also worked extensively on the question of how technology will transform our dining/drinking experiences in the future.
Topic of Keynote: The Art And Science Of Introducing Technology At The Dining Table, From High-End Hospitality To The Home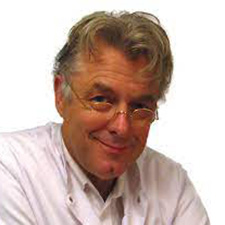 Dr. Peter Driessen
Universiteit Utrecht, Netherlands
Dr. Peter Driessen
Topic of Keynote: Artist Live Multimedia Performance Using the Radiodrum HCI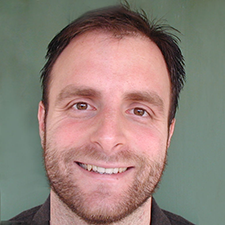 Dr. George Tzanetakis
University of Victoria, Canada
Keynote Speaker
George Tzanetakis is a Professor in the Department of Computer Science with cross-listed appointments in ECE and Music at the University of Victoria, Canada. He was a Canada Research Chair (Tier II) in the Computer Analysis and Audio and Music between 2010 and 2020 and received the Craigdaroch research award in artistic expression at the University of Victoria in 2012. In 2011 he was Visiting Faculty at Google Research. He received his PhD in Computer Science at Princeton University in 2002 and was a Post-Doctoral fellow at Carnegie Mellon University in 2002-2003. His research spans all stages of audio content analysis such as feature extraction, segmentation, classification with specific emphasis on music information retrieval. His pioneering work on musical genre classification received a IEEE signal processing society young author award and is frequently cited. More recently he has been exploring new interfaces for musical expression, music robotics, computational ethnomusicology, and computer-assisted music instrument tutoring. These interdisciplinary activities combine ideas from signal processing, perception, machine learning, sensors, actuators and human-computer interaction with the connecting theme of making computers better understand music to create more effective interactions with musicians and listeners (http://www.cs.uvic.ca/~gtzan).
Topic of Keynote: Blending the Physical and the Virtual: Multi-Modal Human-Computer Interaction for Music
Keynote Abstract
Registration fee includes the following:
Publication of 1 accepted paper in the proceedings. Publication of each additional paper requires a €200 EUR registration
Conference package including a USB of the proceedings with all registered accepted papers
Buffet lunch for each day of the conference
2 coffee breaks for each day of the conference
1 banquet dinner OR cruise tour
Important information for accompanying person(s): Please be informed that the accompanying person can NOT be a co-author.
Co-authors, regardless if 1 author is attending, must pay the full registration fee.
The accompany person fee is only for spouses and/or children. Please contact us if you are unsure.
Virtual registration fee includes the following:
Publication of 1 accepted paper in the proceedings. Publication of each additional paper requires a €150 EUR registration
Access to all the sessions of the conference